How confident are you in defending a claim that your work environment is 'unsafe'? Staunch Technology is making this process easier for you.
Why Does Managing Injury Risk Matter?
Foreseeable risk of injury presents a risk to employers. When risk is uncontrolled workers can be injured, and their employer found liable for not providing a safe workplace. Not understanding or assessing risk is not a defense and routinely costs employers millions of dollars each year.
What is a Safe Work Environment?
Every worker has the right to work in a safe environment. Just as every employer has a duty of care to their workers to provide a safe working environment.
As part of a safe work environment, employers should provide:
A safe place to work
A safe system of work
Reasonable and appropriate work duties
Equipment that's in good working order
Adequate training and instructions
What If a Worker is Injured?
If a worker is injured at work, they will subsequently have a Workers Compensation claim. This claim may progress to common law. Part of the common law process will be to determine whether the work environment was unsafe.
Worksafe Queensland have highlighted that common queries investigated as part of this process are:
Was machinery in working order?
Were policies and procedures followed?
Was there adequate training, instruction and supervision?
Did the employer identify a foreseeable risk of injury for a manual task?
How Do I Prevent Workers from Being Injured and Control Forseeable Injury Risk?
Identifying manual task injury risk can be difficult, as it requires the interpretation and implementation of risk assessment tools. There is immense value in completing this process because it prevents injuries for workers and protects employers from high common law costs relating to not identifying foreseeable manual task injury risk. This is why we're pleased to announce that we have released automated risk assessment within the JobFit System platform for jobs and tasks.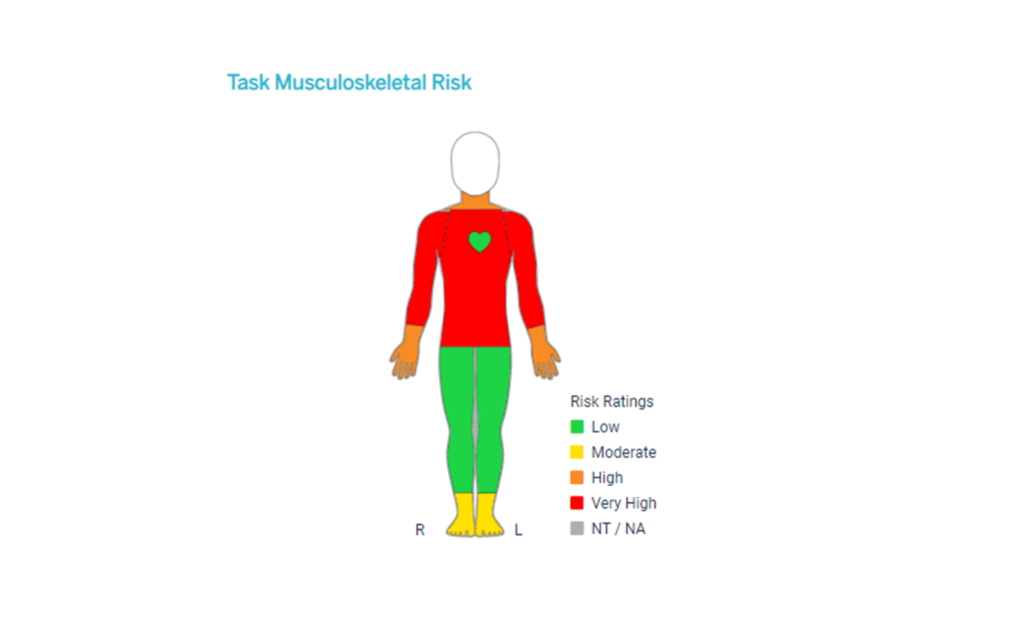 Any manual task data that is entered into the system will automatically have a range of evidence based manual task risk assessment tools run over the data and display where there is No / Low, Medium, High or Very High injury risk. This includes all historical data in the system for existing customers.

This information allows you to immediately be aware of injury risk. It prompts you to work through a risk management process with your workers to develop controls that will suitably decrease the presence of risk to a level that is reasonably practicable. The JobFit System platform can be used to demonstrate compliance with various Hazardous Manual Task Codes of Practice and track decrease in risk as controls are implemented.
We'd love to show you how our automated risk assessments will save you time, defend your business and protect your workers. Please email [email protected] and our team will be in touch.
References:
SafeWork NSW, 2023. Available from: Hazardous manual tasks | SafeWork NSW
WorkSafe QLD, 2023. Available from: Common law claims | WorkSafe.qld.gov.au
WorkSafe QLD, 2023. Available from: Managing hazardous manual tasks | WorkSafe.qld.gov.au
WorkSafe QLD, 2023. Available from: Who is at fault | WorkSafe.qld.gov.au